Beasiwa Yang Di Tawarkan Oleh Finlandia
http://www.studyinfinland.fi/tuition_and_scholarships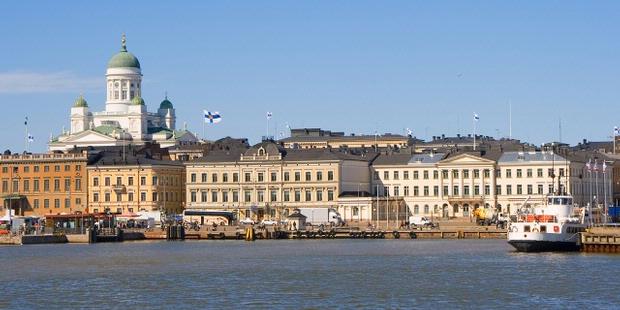 Kompas: Finlandia
Tuition and Scholarships
One important aspect of study or research in Finland is considering how to finance your study or research period. You will need to be able to cover your everyday living expences, travel, insurance, etc. Additionally, some Master's programmes may charge tuition fees from non-EU/EEA students.
Remember that even when tuition is provided free of charge, you will need to independently cover the costs of your everyday life in Finland. Please read carefully the sections concerning student residence permits and the cost of living.
Scholarship options
Scholarships in Finland are mainly available for Doctoral level studies and research only, however, there are some exceptions. For example, if you are a non-EU citizen and have been accepted into a Master's degree programme in which you are charged a tuition fee, you can apply for certain institutional scholarships.
Scholarships that you can apply from Finland include:
CIMO scholarship programmes for Doctoral level studies and research at Finnish universities.
Institutional scholarships offered by the higher education institutions themselves, especially for those enrolled in Master's programmes that carry a tuition fee for non-EU/EEA nationals.
Please refer to the scholarship descriptions in this section to find out more about the different scholarship programmes, how to apply, eligibility requirements, etc.
Scholarships for Bachelor's and Master's level studies?
No tuition fees are charged in Bachelor's level degree programmes in Finland. The same is true of several Master's programmes. The cost of this education is covered by the Finnish government, therefore, there are usually no scholarships available.
However, in those Master's level programmes that charge a tuition fee from non-EU/EEA students, institutional scholarships for non-EU/EEA students are available. These institutional scholarships are always applied for directly from the university in question.
In the Erasmus Mundus Master's programmes, scholarships are also available. They are always applied via the university consortium offering the Erasmus Mundus programme in question. Please see further info in the section concerning Erasmus Mundus scholarships.
Please note: CIMO does not have any scholarship options for Bachelor's or Master's level studies in Finland (excluding the Master's level scholarship programme for advanced-level degree students of the Finnish language).
You may be eligible to apply for some '"study abroad" scholarships in your home country, and from international organisations and foundations. For information on these, please turn to the educational advisers and authorities in your home country.
Scholarships for post-Doctoral studies and research?
CIMO has no scholarships or other funding opportunities for post-Doc level students and researchers. You can refer to the section "other sources of funding" for some links that might help you forward in this regard